Danos Honored at Louisiana State Capitol

On Tuesday, May 24, the Louisiana State Legislature recognized and commended Danos for its 75 years as a successful Louisiana business. Senator Mike Fesi of Louisiana district 20 introduced resolution number 48 at the Louisiana State Capitol in Baton Rouge.
"Over the course of seventy-five years, Danos has contributed in an impactful way to employing and developing the men and women who provide the energy that fuels our great nation," read Senator Fesi from the resolution. "The Legislature of Louisiana does hereby commend and congratulate Danos, LLC and the Danos family on its 75th anniversary and extend its best wishes for continued success for many years to come."
Read the full resolution here.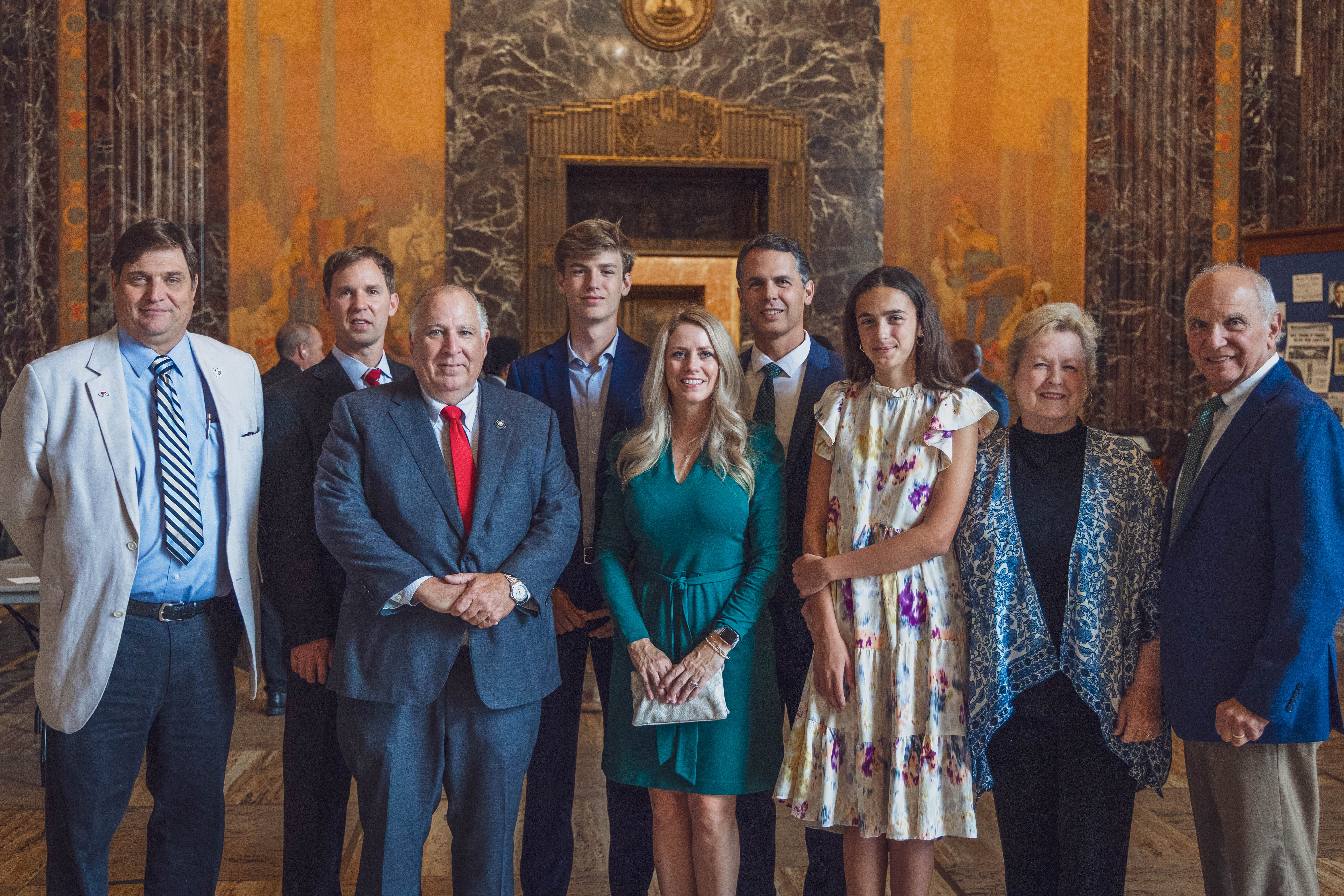 Pictured above from left to right: Rep. Joseph Orgeron (Larose), Mark Danos, Senator "Big Mike" Fesi (Houma), Cohen Danos, Rebecca Danos, Eric Danos, Emerson Danos, Rodlyn Danos and Hank Danos.