Construction Completes Coastal Restoration Project

Danos recently completed an innovative project to help restore the Louisiana wetlands in Golden Meadow. For the project, Danos was contracted by North Carolina-based Natrx, winner of Shell's Game Changer program.
Danos' construction crew performed the offloading of infrastructure and properly placed 45 modules into a pre-determined marsh site in Catfish Lake to provide maximum coastal protection. The crew consisted of Rigger Cullen Bourgeois, Rigger Bryan Dickerson, Operator Kyle Riggins and Supervisor Norman Ulrich.
This reef structure was designed and fabricated by Natrx using 3D printing technology. Each of the modules weighing 350 to 700 pounds were custom designed for site conditions and could be printed in five minutes time.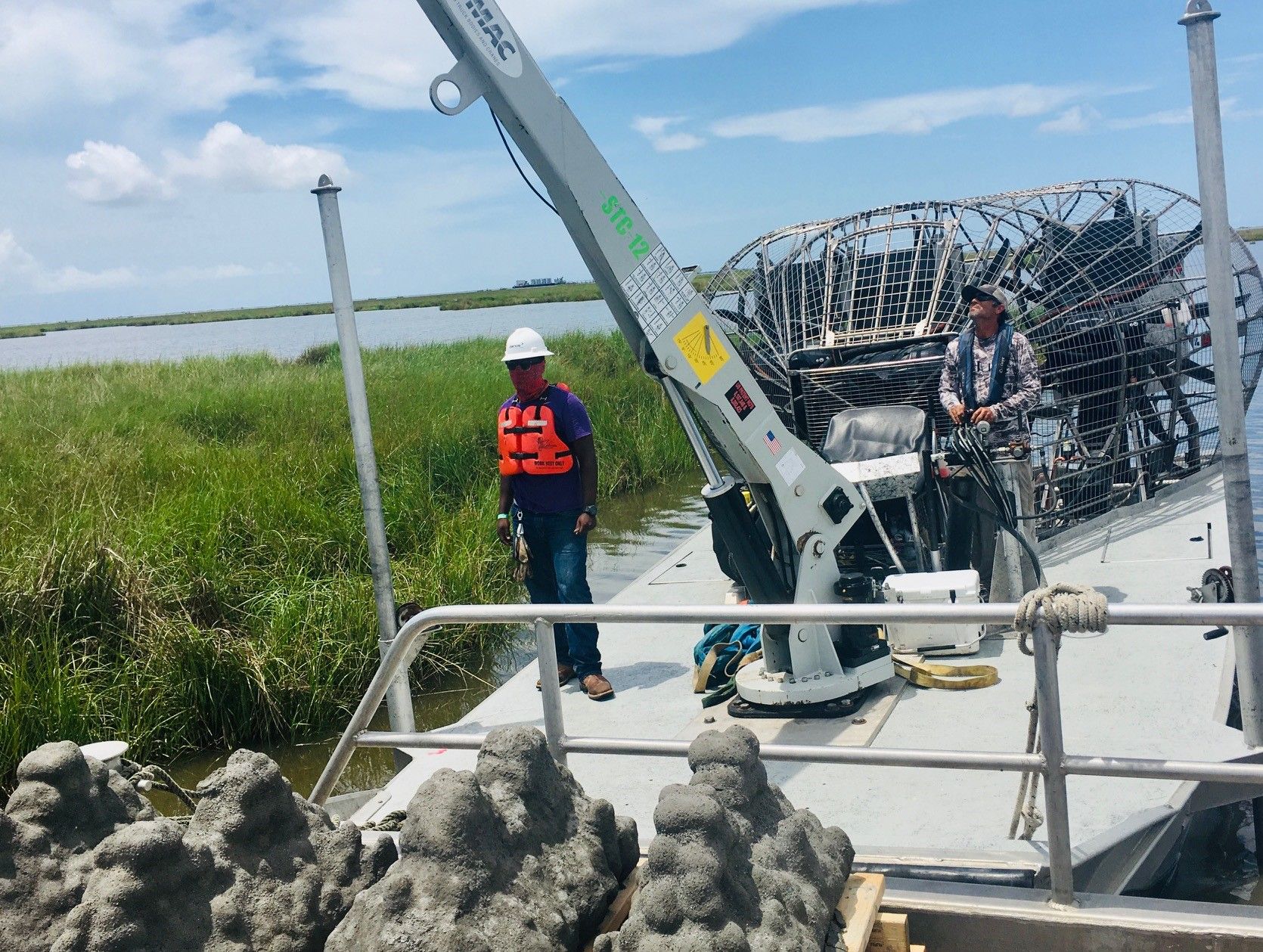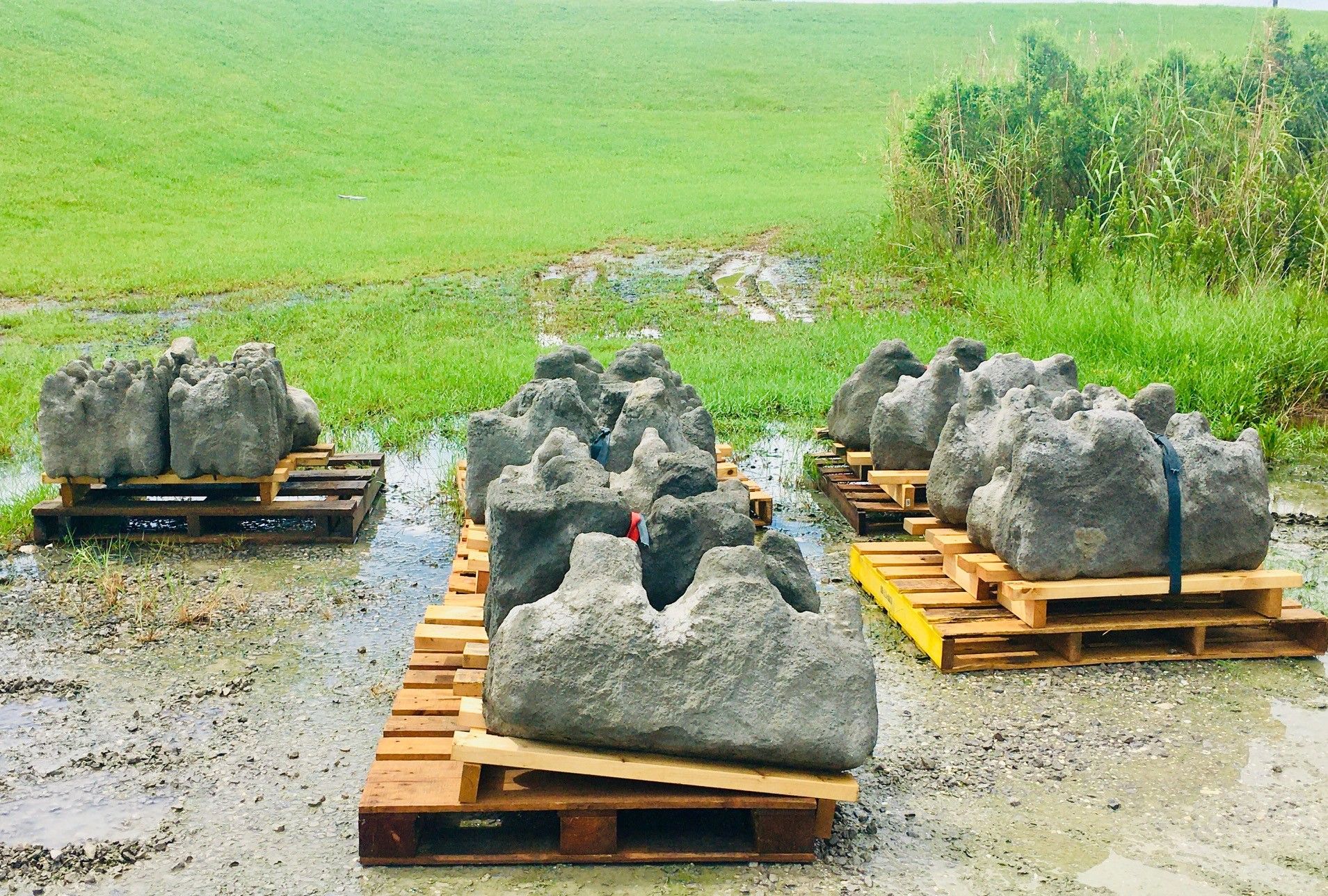 This cutting-edge restoration model uses digital tools to work with mother nature to protect coastlines. In the fall, oyster spats will be seeded into these new barriers. This will allow an expected 1-million pounds of oysters, vegetation and sediment to accrue over the next three years.
"Louisiana's coast is vital to our local communities, as well as our industry," said Owner Paul Danos. "We are excited to be a part of this new initiative to prevent erosion and strengthen our wetlands."
Project Manager Toby McDonald participated in planning and logistics for the project, which began in late February. He worked with Natrx to discuss the safest way to ship the modules to Golden Meadow. He also worked with a team to plan for the best location to drop the material.
Executive Account Manager Tom Broom and Senior Project Manager Caleb Voisin were also on hand for the project execution, which was completed on July 21. Donnie Garrison, operations support supervisor for Shell Pipeline, also joined the group to observe the Game Changer winner.
"This revolutionary wetlands restoration process could dramatically change the way Louisiana is restoring our coast," said Tom. "This process cuts material usage by up to 70%, generates up to 300% higher protective biomass and increases habitat by 650% per linear foot of infrastructure vs. rock or solid concrete structure."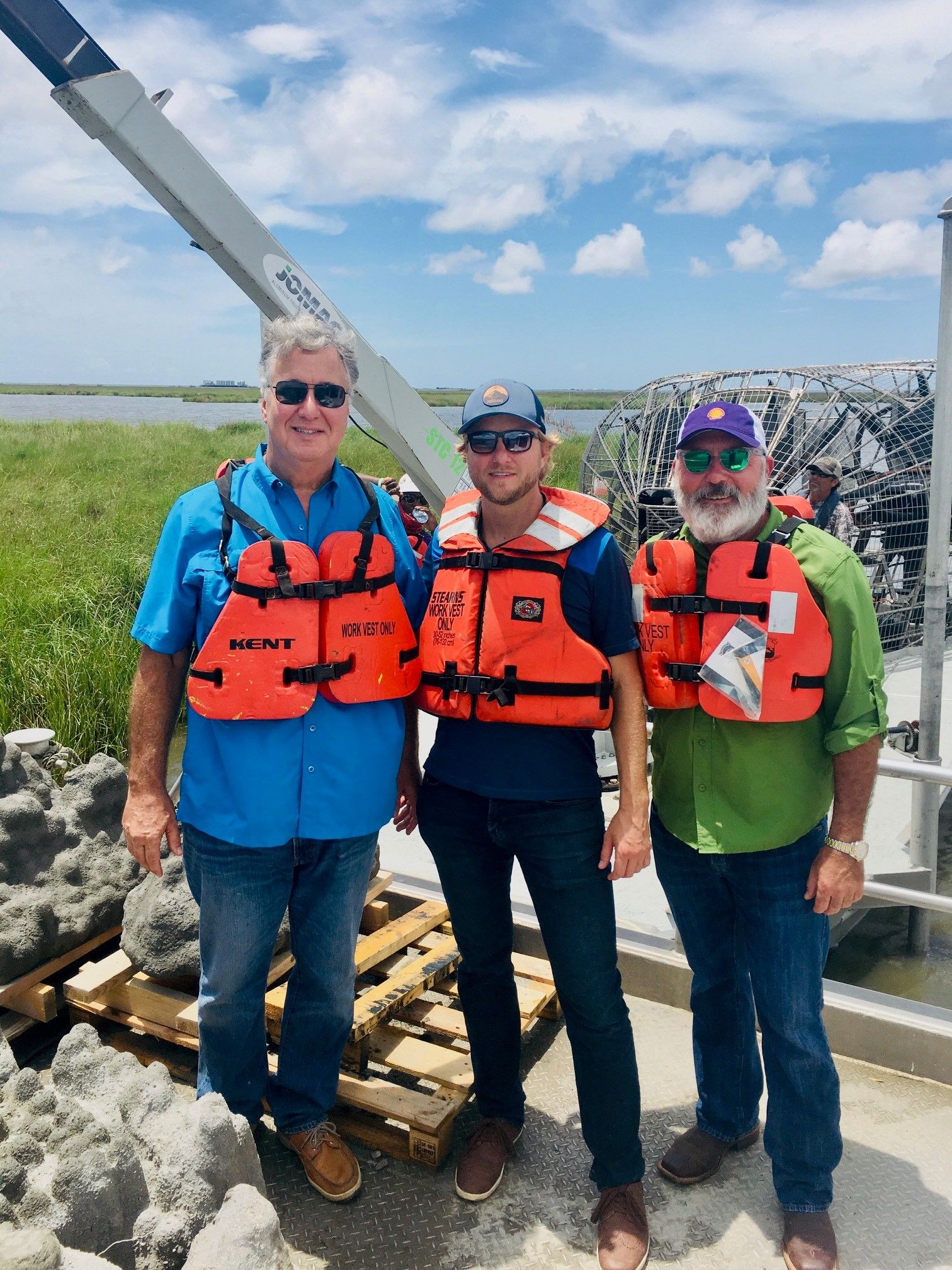 Currently, Toby is working with Natrx to develop a standard operating procedure for similar projects going forward. 
This work to restore Louisiana's coast is not only aligned with Danos' purpose to solve big challenges for our customers and communities, but it is also aligned with Danos' participation in the Partnership for Our Working Coast (POWC). POWC is an alliance of industry and environmental partners led by The Water Institute of the Gulf. Other members of the partnership include Chevron, Shell and the Greater Lafourche Port Commission. The partnership is working toward protecting vital infrastructure in Port Fourchon through nature-based solutions.
**Winner receives a $50 gift card and Danos swag!**
Are you a creative wordsmith? What would you name the below?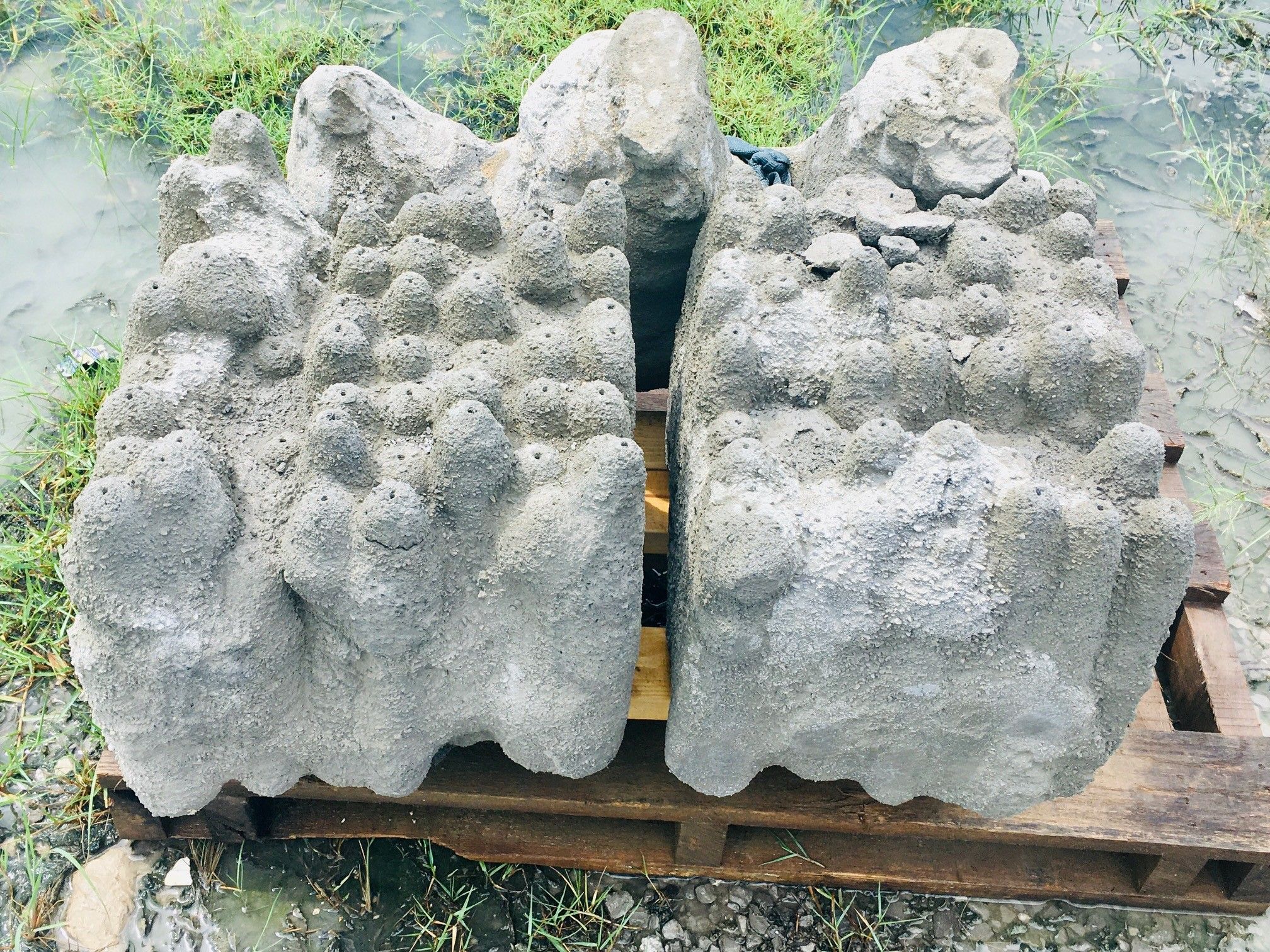 Danos partner Natrx is searching for a creative name to call this infrastructure that was installed into the marsh…something a little more Cajun and a little less institutional.
Think you've got a memorable moniker? Submit your suggestion to whatsup@danos.com by Thursday, August 27! Winner receives a $50 Amazon gift card, Danos swag and, most importantly, bragging rights.